Train with Kai IV - ARMS
MuscleMeds' own Adam Paz has worked steadily behind the scences with Kai since bringing him on as their flagship athlete. With a key role to play throughout the filming of the Train With Kai series, he eventually caught the fever himself and requested to be penciled in as the final athlete to be featured in the series for the arms segment.
Comment : Train with Kai IV - ARMS
Other Videos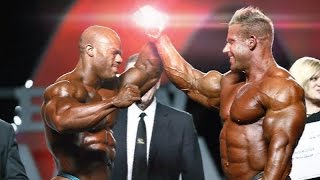 Bodybuilding Motivation - Not Just Training (ShaQx)
Visit : 882

1 week out from the Canadian Nationals 2011
Visit : 847

Bench Press Funnies, Fails and Blunders
Visit : 667

Chad Bonk Training Biceps with IFBB Pro Big Troy Brown
Visit : 677
Be Number one - bodybuilding motivation
Visit : 554
Bodybuilding: Feel the Incredible Power
Visit : 600

Bodybuilding Motivation-Kris Gethin!
Visit : 799
video.marocbodybuilding.com only house or host any video on its servers, it consists of a listing of links to videos hosted by sites such as public and legal recognition: facebook, Megaupload, Youtube, Dailymotion, Wat, Google Video, Veoh,.... video.marocbodybuilding.com not uploading any videos on hosting platforms